Frequently asked questions
Guides
1. From our app click on Settings, then:

enter your email and password (the ones used to signup on our website)
2. Optional - if your network has http proxy, check the setting and enter your proxy host and proxy port.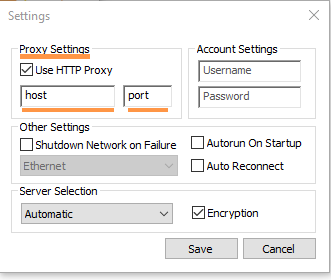 3. Save, and then Connect
This is really simple, after you registered on our website click on "Activate VPN". Then select the period and payment gateway.

Troubleshoot
If you are connecting from a proxy-restricted network after the Interwap VPN application is connected, please remove proxy from Internet Explorer or Chrome (browser) and try again. If you still can not connect to steam please contact suport@interwap.ro.
When the Internet connection drops for a few seconds, the application disconnects. So you do not have to sign in again manually, in Settings you have the Auto-Reconnect function, just check the box and save.
Another reason your app will disconnect would be if another device tries to connect with the same login data. Please do not share your login data, and change your password as soon as possible Client Area.
For more information, use the data below!
Info: +4 0723 996 387 or on our email address suport@interwap.ro